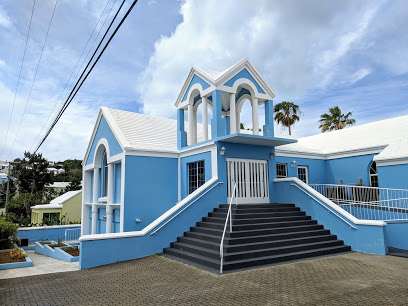 Reaching the world and our community for Christ through the PREACHING of His Word, TEACHING every believer and EQUIPPING each to grow in LOVE and SERVICE for God.
Frequently Asked Questions
Where do I go when I get there?
There is parking for cars on the field next to the church and bikes can park along the wall in the courtyard at the bottom of the steps.
When you arrive at the church, come up the steps to the main double-doors; our greeters will meet you and show you where to find the sanctuary, restrooms, and children's ministry. If you need anything throughout the morning, please ask the greeters or the ushers.
What should I wear?
Dress is usually smart-casual; however, come in whatever you feel comfortable.
How long is the service?
Our Service is approximately 1 hour and 15 minutes long. Please arrive 15 mins early to get seated before the service starts.
What do you have for Children?
During the service we have a nursery for caring for babies, including a space for nursing mothers.
We also have children's program during the morning worship service.


A typical Sunday morning worship service will last about 75 minutes. We sing a good mix of contemporary and traditional music that is led by our worship team. There is childcare available and activities for primary school kids. Plan to hang around after the service for fellowship and meeting new people.
Need Additional Information?
We'd love to hear from you. Fill out the form below to get started.